Containerized Kids
---
The term containerized kids comes from Richard Louv's book " The Last Child in the Woods". Children nowadays have less direct experience with nature but spend more time indoors.
When you begin having children, the space in your home decreases because of a variety of baby furniture that's been added. You have the swing, high chair, crib, bouncer and the walker , car seats and stroller.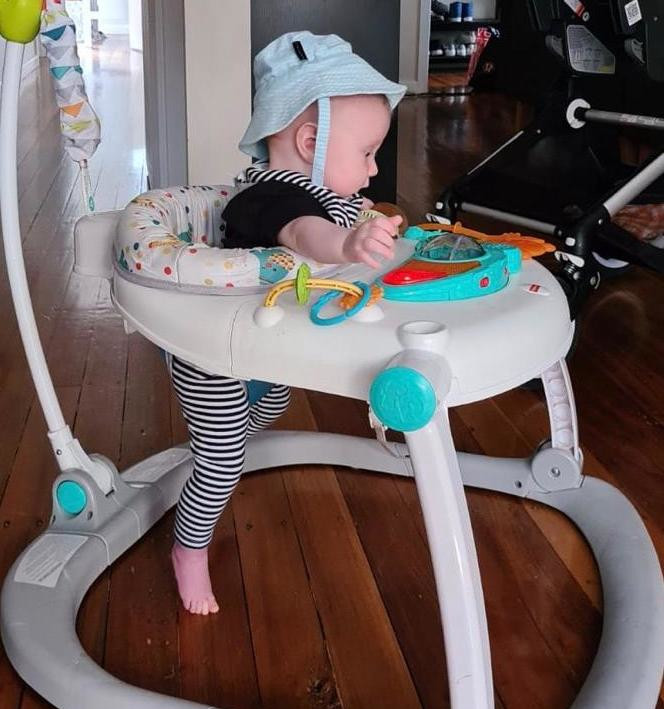 By nature, kids are born to move, but with all these products, we contain and constrain children's movement.
It's not that we need to get rid of them as car seats, strollers and cribs etc. are to keep the children safe in dangerous and uncontrollable environments like moving cars, busy roads, shopping malls etc. But at home we should give the children room to move and that's the floor. Just remove dangerous objects. Floortime gives them the opportunity to explore and learn through their natural curiosity.
Unfortunately "containers" like baby walkers, baby bouncers and doorway jumping seats restrict baby's natural development of body control and balance needed for sitting, crawling and walking. Some studies showed that these devices slow down children in learning to crawl, stand up unaided and how to walk alone. These gadgets do have a delaying effect on the central nervous system and development of certain muscles. They tend to over strengthen the muscles that arch baby's back.
A child's dependency on a baby walker holds them back by achieving normal locomotion milestones by more than 1 month.
Always ask yourself the question whether it is for safety or well being when using a container.